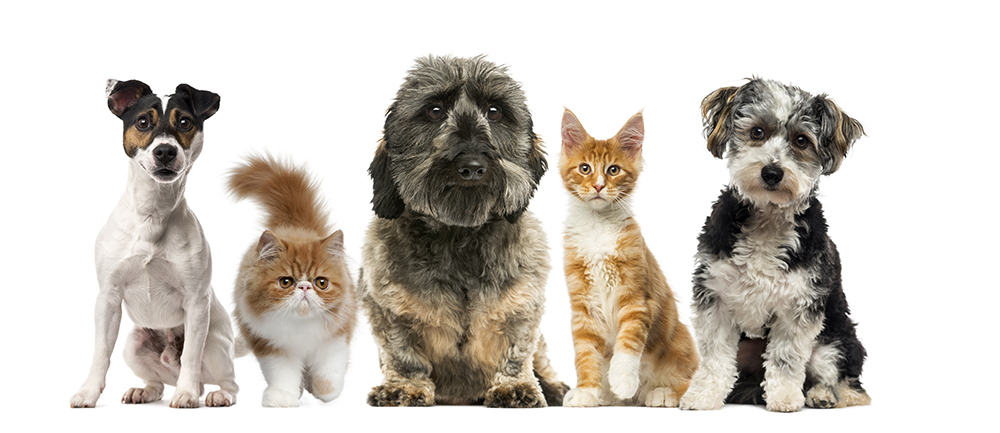 The purpose of The Griffin Animal Rescue is simple. We exist to make the world a better place for animals.
At our core, we're a technology company. Our mission statement is more of a question: How can we use technology to solve the complex issues that our animal friends are facing? We focus our energy and resources on effecting change in three distinct but interdependent areas.

No More Strays
We want to help create a world where every animal can live a happy life and never have to suffer through lack of food, shelter, medical care, or love. As you read this, many millions of animals suffer this very fate. It's a multi-faceted problem, so we take a multifaceted approach to developing solutions.
Supporting Animal Shelters
We believe every shelter can be a place of refuge where animals can live happy and comfortable lives until the day that they find a loving family. Our end goal - every shelter is a no kill shelter, with the abundance of resources in their coffers necessary to sustain that mantra. We realize that sheltering is a business, with real problems and a real bottom line. We don't just dream of "one day". We take tangible action to bring that day to fruition. We donate our time and resources to bring these tools to any shelter who will accept them


Awesome Web Presence
We build, redesign, or fine tune shelter websites to ensure that they have a major impact and work hard for the organization. Our sites have heavy social media integration, powerful fundraising tools built in, great showcases for adoptable pets, and designs that make it easy to keep content fresh and highlight your recent events.

Awesome Community Presence
We're always working on new ways to utilize technology to help shelters get more visibility in their communities. We want to help drive up adoption rates, increase volunteering and fostering, build strong support between shelters and their local business community, increase donations with the latest crowdsourcing and fundraising tools, and plan fun and innovative events to help shelters build relationships with their communities.

Improved Facilities
We want to help build the shelters of the future - beautiful, clean, healthy spaces that animals can enjoy with as little confinement as possible. We use our resources to help shelters make small steps towards becoming that ideal facility - one with enough comfortable and healthy space to never have to turn an animal in need away or euthanize to make room for more.
Supporting Spay & Neuter Programs
Overpopulation is the root cause of so many of the problems that our animal friends are facing. We aim to use our resources to support organizations who offer low cost spay and neuter programs in their local communities. Researching and supporting new and innovative medical technologies in spaying and neutering will also be a part of our strategy in the future.

Searching For Cures
We've felt the pain of losing a dear friend too soon to a veterinary disease, so this cause is one that is near and dear to our hearts. We partner with universities and veterinary disease specialists all over the world to search for cures for the most devastating veterinary diseases. Our goal is to use our projects and partnerships to help fund medical research and testing to develop treatments and preventative solutions for the most dangerous diseases affecting our furry friends.

Fighting Abuse
No crime is more heinous than abusing the innocent and defenseless. In many places in this country, the scope of what is considered animal abuse is much too narrow, and the penalties for violating those crimes are much too lenient. Our goal is to unite like-minded individuals and use our collective voices to push for change and ensure that the penalty for animal abuse is severe in every instance, everywhere.